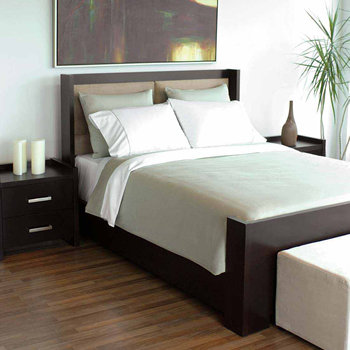 For God's sake, Mr Pink, what have you bought? This better not be an anti climax! If it is, you'll have to go out and buy something better.
Were I to be rich all of a sudden, I would go out and buy opulent bed linen from Habitat - oriental type stuff to go with my curtains, in a deep colour.
I'm fantasising about huge, pristine, empty bedrooms again, with white fluffy carpeting, a giant, blissfully comfortable bed and new silky sheets, pillows and duvet. Silence. Sleeeeeeeep....