Okay, I'll admit it's an odd thing, but I truly love cranes. In fact I love cityscapes far more than any pretty countryside lake or forest or quaint little cottage. Give me smokestacks and mobile masts anyday, rather than winding roads and pungent animals.
But it's cranes that really grab me. We lived on Pearse Street in Dublin for a time and one thing I remember most about it was the side window in our sitting room. I would stand at the window looking out across the city's docks admiring the cranes. One day I counted over 40 cranes in my eyeline, without straining to look around too much. THey are truly incredible structures, considering they are just temporary.
One of the most impressive cranes I saw was the one they used when erecting the Spire on O'Connell Street. The crane itself towered above the Spire. I was mesmerised by it and although I walked passed it a few times each day (at the time I worked and lived just off O'Connell Street), I never tired of it.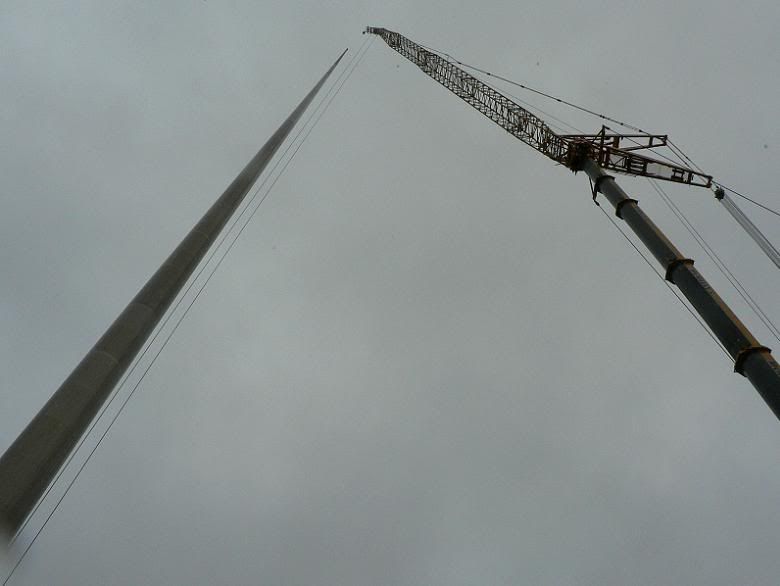 Courtesy of the
Reciprocal Crap Exchange
, I see that the largest crane in the world has just been dismantled. Built in Sweden and then moved to South Korea to be used for bridge building, the Gantry crane has been a landmark in both Sweden and Ulsan, South Korea. Look at these pictures and tell me you're not amazed: